Jim Wolfe
Creative, Trustworthy Leadership
Jim Wolfe is a Greensboro, NC native, born and raised and attended the University of North Carolina in Chapel Hill to earn his degree. After graduating, Jim followed his passion and founded Wolfe Homes in 1980 and has been a creative, trustworthy leader of the company ever since.
Jim knows first hand every process that building a home entails from beginning to end. He began the company by framing and every other task that was needed to complete a project. Now he is in charge of running the company, meeting with clients, and understanding the desires for their construction projects.
Jim believes one of the biggest mistakes many first time home builders make is not putting enough work in up-front to determine what it will take to make a client's dream home a reality. Wolfe Homes has a tried and true process which ensures that your project goes according to schedule and exceeds your expectations.
Wolfe Homes has built hundreds of custom homes in the Triad. Each client has a dedicated project manager and selection coordinator who helps through the process. Jim knows that building a home can be overwhelming but it doesn't have to be – that's why Wolfe Homes is a trusted leader in the Triad.
Everyone's Dream Home Is A Special Place.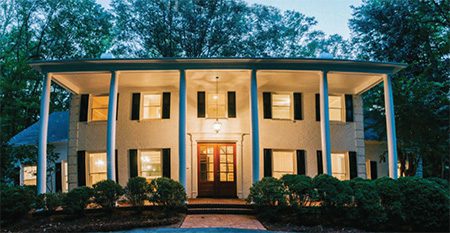 At Wolfe Homes, We Make Building Your Dream Home A Special Process.
Each Wolfe home is uniquely customized to fit the needs and desires of each client. From the earliest planning meetings through construction and occupancy, our focus is on understanding your dreams and meeting your needs. We'll guide you through the entire process, helping you choose the right finishes and materials for the look and feel you want to call home.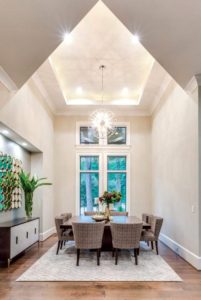 Our Clients Say It Best.
"Our renovation is complete and what a fabulous creation! The creativity each team leader brought to the table was fantastic. Not to say – there weren't a few glitches; however, working through the situations seemed to just bring new ideas and better teamwork. The job was a huge success!" – Steve and Patti Carson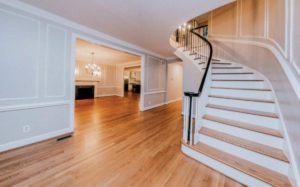 "We had always heard that building a house was nothing short of a nightmare. But Wolfe Homes, our builder, made it easy for us every step of the way. It was obvious that they wanted to please us as their client, and we knew we could trust them if a problem ever arose. The building process was actually fun!"
Jim and Melanie Landacre