Disney Construction Co.

Builder in:
The Disney Construction Team
Owning a Disney Home will add value even after years of ownership. A well respected and familiar name in residential home construction throughout the Triad, NC.
Francis Disney
Beginning with farm construction of outbuildings and fencing in 1981 Disney Construction Company opened its doors to residential building in the Triad.One of the first jobs was renovating a fishing cabin into a home for a farm manager and his family. Not knowing that 30 years later he would develop the farm into a residential neighborhood and run his business out of this "office" after renovating the main residence into home that suited the needs for his growing family of 8.
Francis has always been a "hands on builder" in working with Buyers, preparing contracts with estimating take offs, and putting on his tool belt to place his signature on every home with personal attention to detail.
Over the past 30 years Francis Disney has built homes throughout Guilford County, NC and is a proud member of the Greater Greensboro Builders Association for over 25 years.
Mark Disney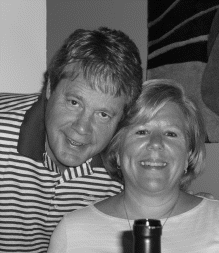 Mark started working in the family business when he was in High School. He would spend his summer months doing job site clean-up and minor carpentry projects. From summer to summer, Mark gained more responsibilities that have allowed him to diversify his skill set.From years 2003-2006, Mark spent his summers working as a Trim Carpentry Crew Leader at Smith Mountain Lake, Virginia. Mark was responsible for all the finishing touches, especially the woodwork, to be completed according to design. It was during this time that Mark found his passion for finish carpentry work.
In 2004, Mark met his wife, Jennifer, while attending Appalachian State University. They were married in October of 2010, and gave birth to a baby girl, Isabella, on November 11, 2011.
After Mark graduated with a degree in Business Management, he went on to pursue residential construction. He and his friend partnered up and created a full-scale residential remodeling/new construction company in Greensboro. The 4.5 years of helping run this company broadened Mark's skill set, as most of the work he took on involved renovations.
Mark is proud to be apart of the Disney Construction team and hopes to be a major asset to his family and the company. With Mark's solid background in remodeling, Disney Construction will tap into the renovation market. Anything from a master bathroom remodel to adding a second story to a house.
Awards & Distinction
Disney Construction has been honored with many awards over the years. Including, Builder of the Year and the Gulledge Award both presented by the Great Greensboro Builders Association.
Disney Construction has completed three homes for the Habitat For Humanity "Raising The Roof" project and recognized for its partnership with the Weaver Education Center. Area high school students were able to utilize the skills learned in their classes to assist in the design and construction of our Showcase home entry.
A project that is close to the heart of Disney Construction is Room At the Inn of the Triad, a transitional home for pregnant mothers. One of the homes, Amy's House, was named in honor of their deceased daughter. With the help of the Greensboro Remodeling Council, Disney Construction renovated the house to make it suitable for the program.
Take a look at Disney Custom Homes today.